We have made a variety of Bathroom suites, personalised designs to your needs.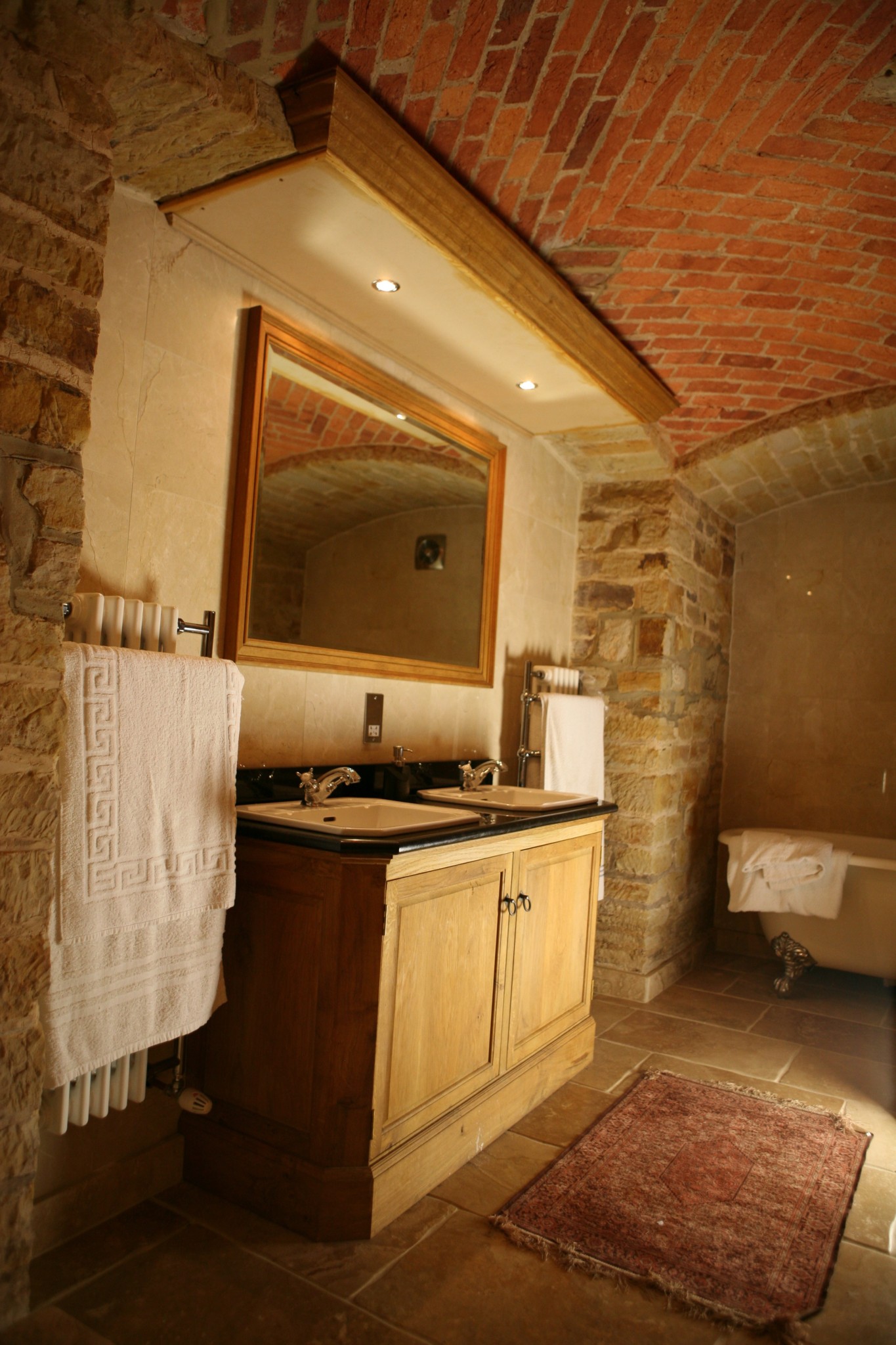 A classical 'his and hers' vanity unit made in oak; the corners of the unit made with prominent canted corners to match the sinks and the granite top.  The unit features panelled doors and fitted interiors.  

SA Spooner's became involved in this project in the early stages of the basement rooms in this property being converted from household storage to liveable rooms.   
Gothic style bathroom suite made in English ash with granite tops. 
SA Spooner's involvement was to design the family's bathroom that worked with the clients' tastes and building.  The room never had services to it and was only an underused boxroom.  The clients' growing family needed a bathroom that had all the modern fittings with as much storage as possible but with the feeling of space, and would not date. 
The cabinets were made from locally grown ash using book matched panels for the doors, the complete suite was mad in our workshops after the dimensions were recorded and designs were offered to the clients. 
When making rooms like this we prefer that white chromatics and bits are purchased prior the manufactured the tailored around these. 
© 2016, S A Spooner – Architectural Joinery and Carving
VAT Reg: 282651883