Pieta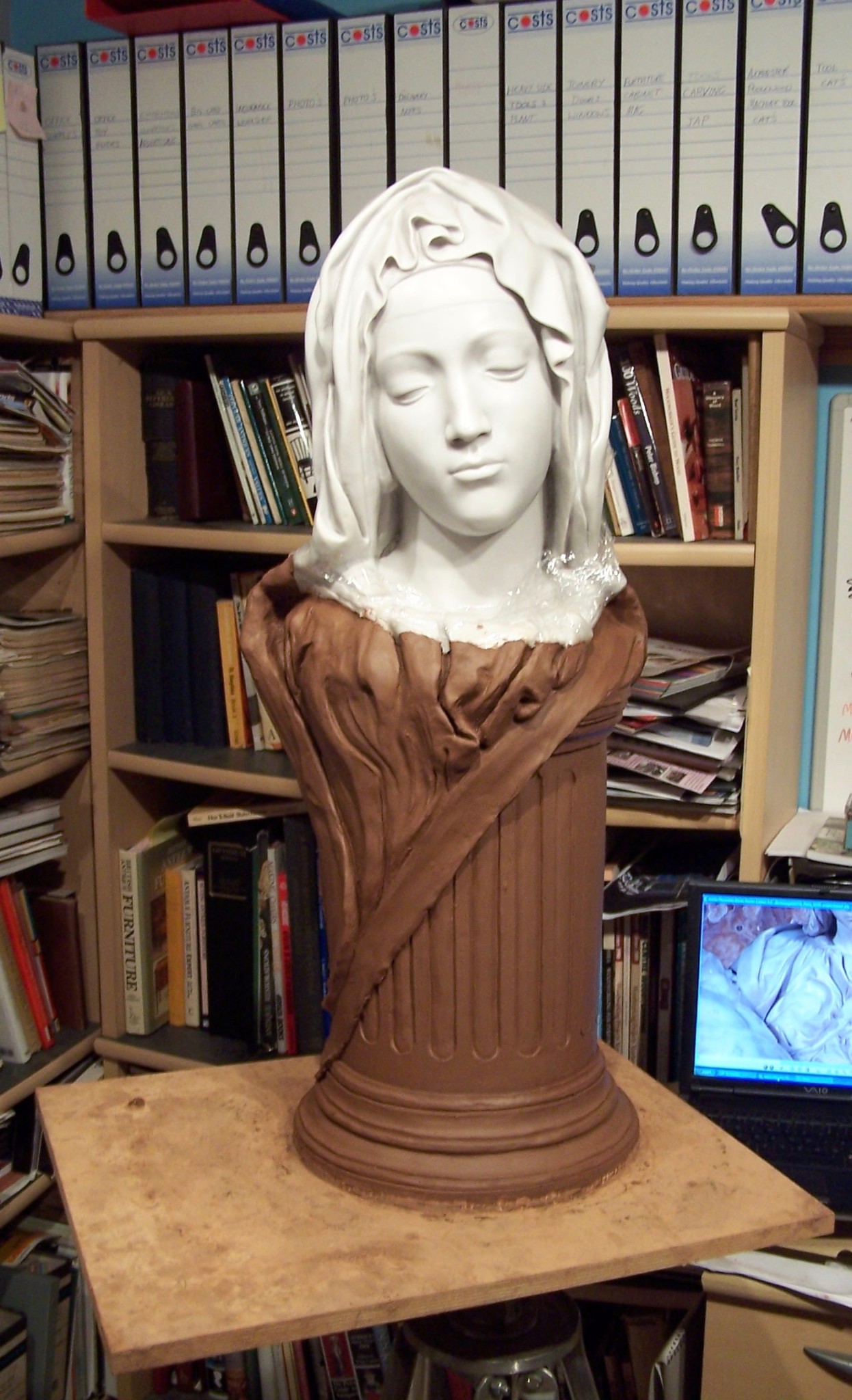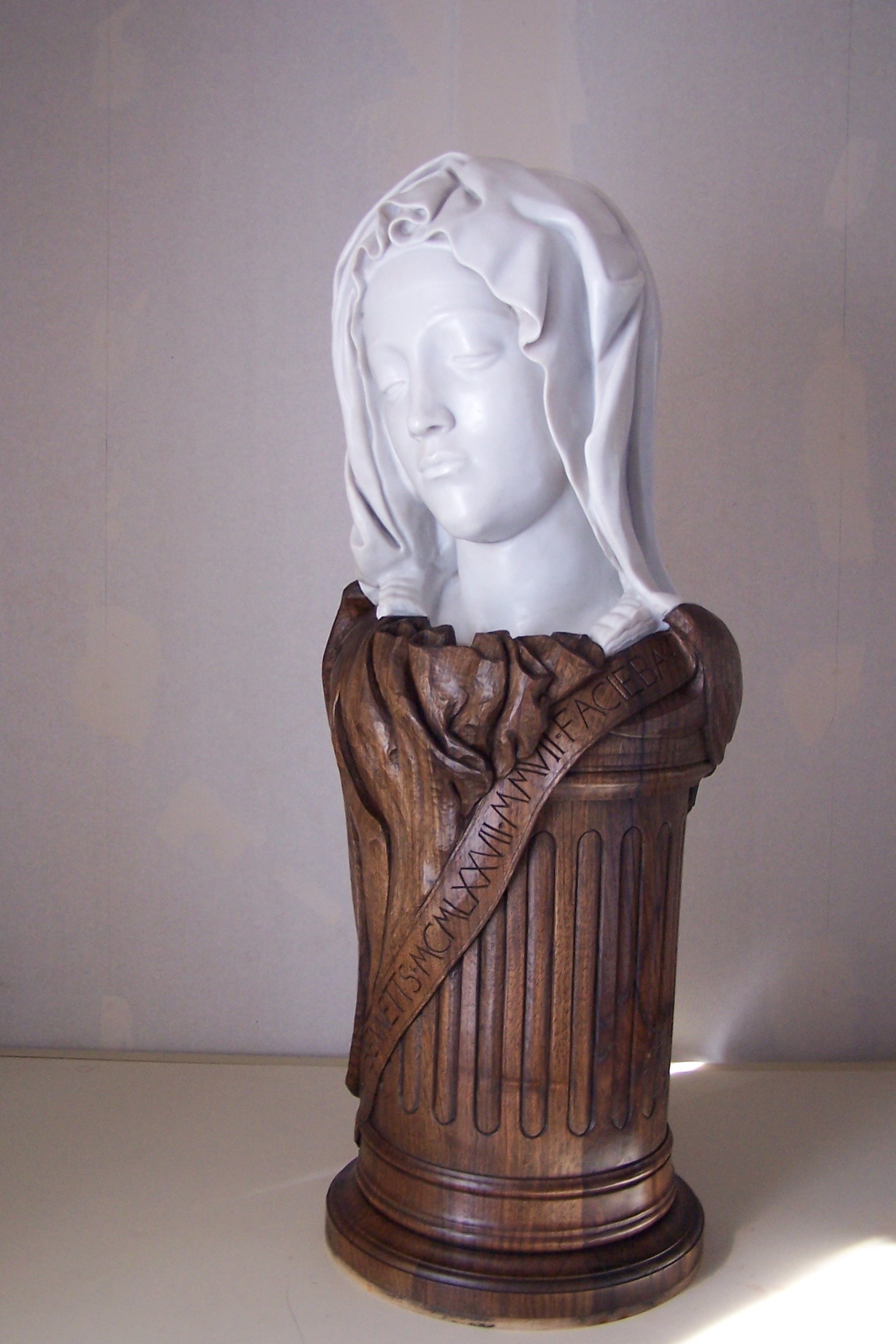 We were fortunate enough to be asked by one of our existing clients if we could help them by making a carved wood base for this beautiful 'Pieta Head' which they were gifting  for a wedding anniversary. 

The brief was to carve a wood base to mount the 'Pieta Head', which was made from reconstituted stone from the Vatican.  The base between 12 and 15 inches high; "and nice!" 

We began by placing the initial hand drawn sketches of the design onto a wood block with the Pieta head placed on top.  The design, modelled on a stone column, and to incorporate the continuation of the headdress folds flowing down over the column.  The idea for the sash carved across the 'shoulder and front' of the design, which was carved with the anniversary couple's names and the anniversary date, was conceived further along the process as the design for the base evolved.  Once these initial designs were agreed by the clients, the base was modelled in clay for the clients to view and discuss prior to the final crafting in wood. 

The base was hand carved in English walnut and given an oil finish. 
Have you seen our Carving page?