Vine Cottage Gothic Gate
Vine Cottage Gothic Oak gate and pickette fence set was commissioned by a new client who wanted and needed to confirm the entrance to the Cottage. The client and the Cottage are located in Edinburgh, some 450 miles from our workshop in Sussex.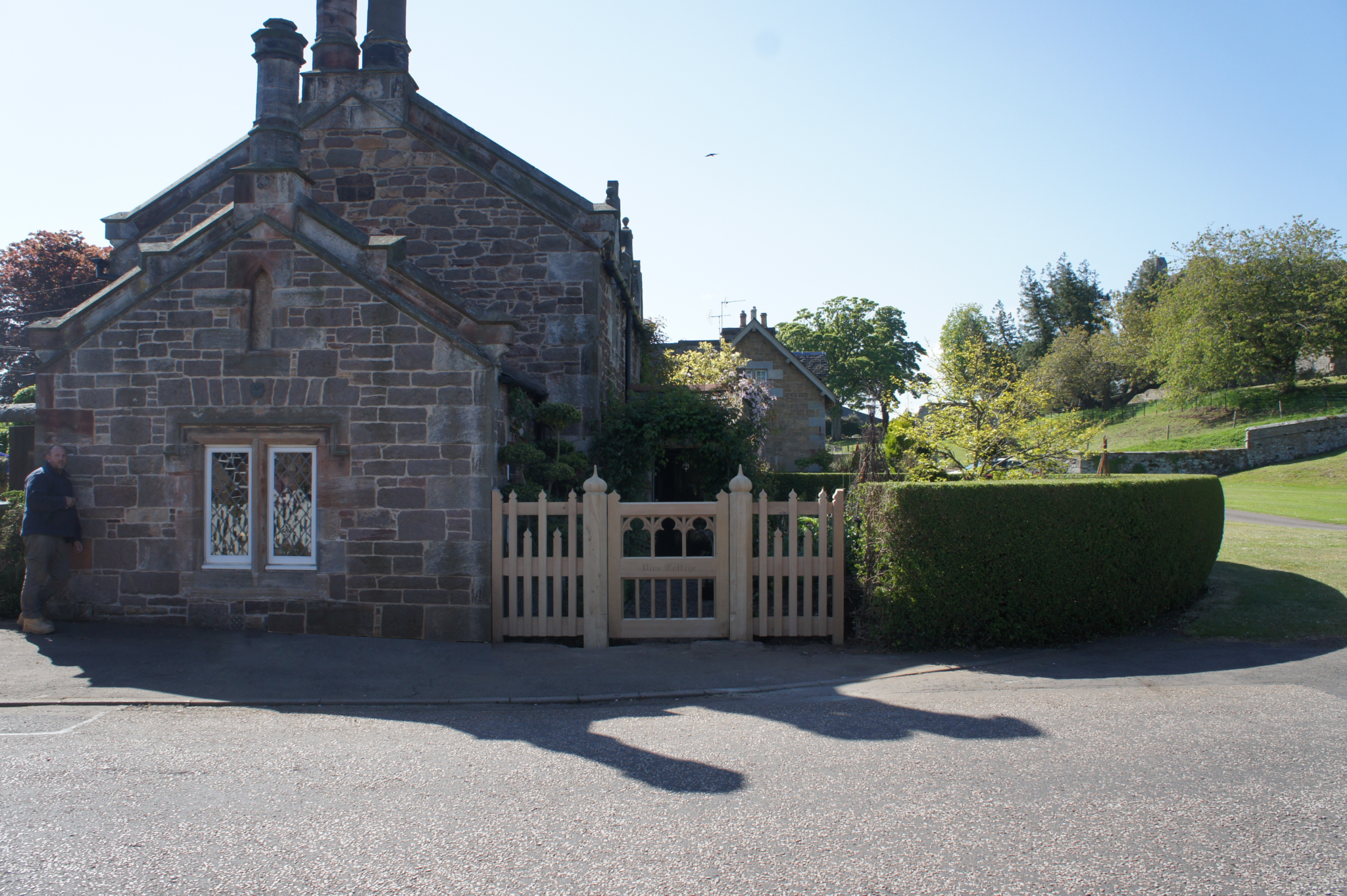 After the client had provided us with a view of the entrance to the garden and confirmed some sizes ,we were able to provide a rendered image of the proposed finished item in location. This is confirms a design direction and may be the first time the client has seen their project vision realised.
On this occasion the holes were dug for us and then refined by us, we offer the complete install of our items even if its Scotland ! As you can see from the posts we tend to put as much in the ground as there is above ground.
Either from an Email, Phone Call or a Message off the website the initial contact will ignite a conversation as we discuss what you are looking for and the broader details of the project.
This may include planning a site visit or sending pictures of the location.