If you are looking for something more then the standard, we may be able to help.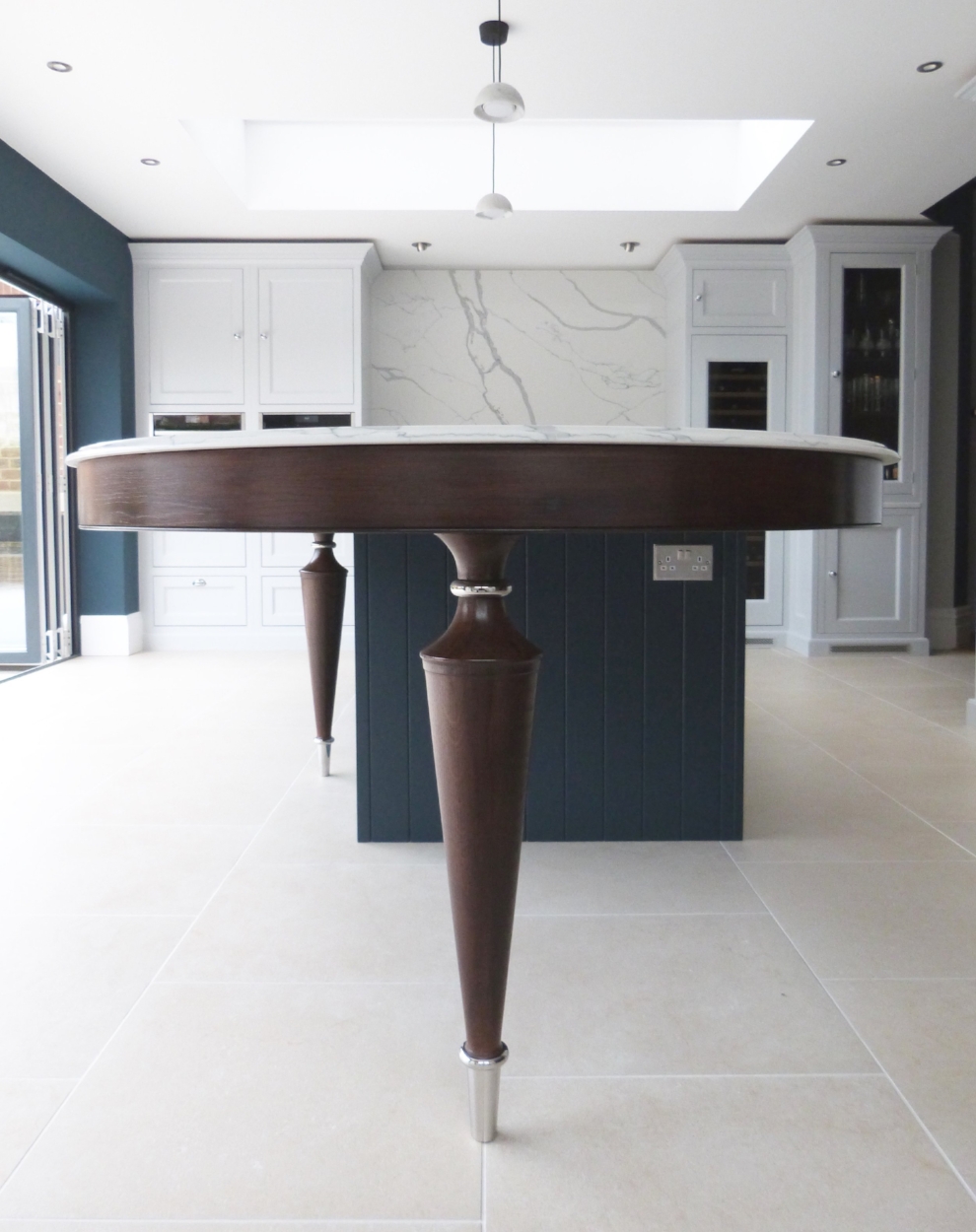 Our team of craftsmen have come together to produce this stunning bespoke kitchen in Hove. From the hand-turned oak legs on the 4 metre island with book-matched Callacata quartz worktop to the exquisitely hand-painted, tulipwood cabinets, this kitchen is a real show-stopper.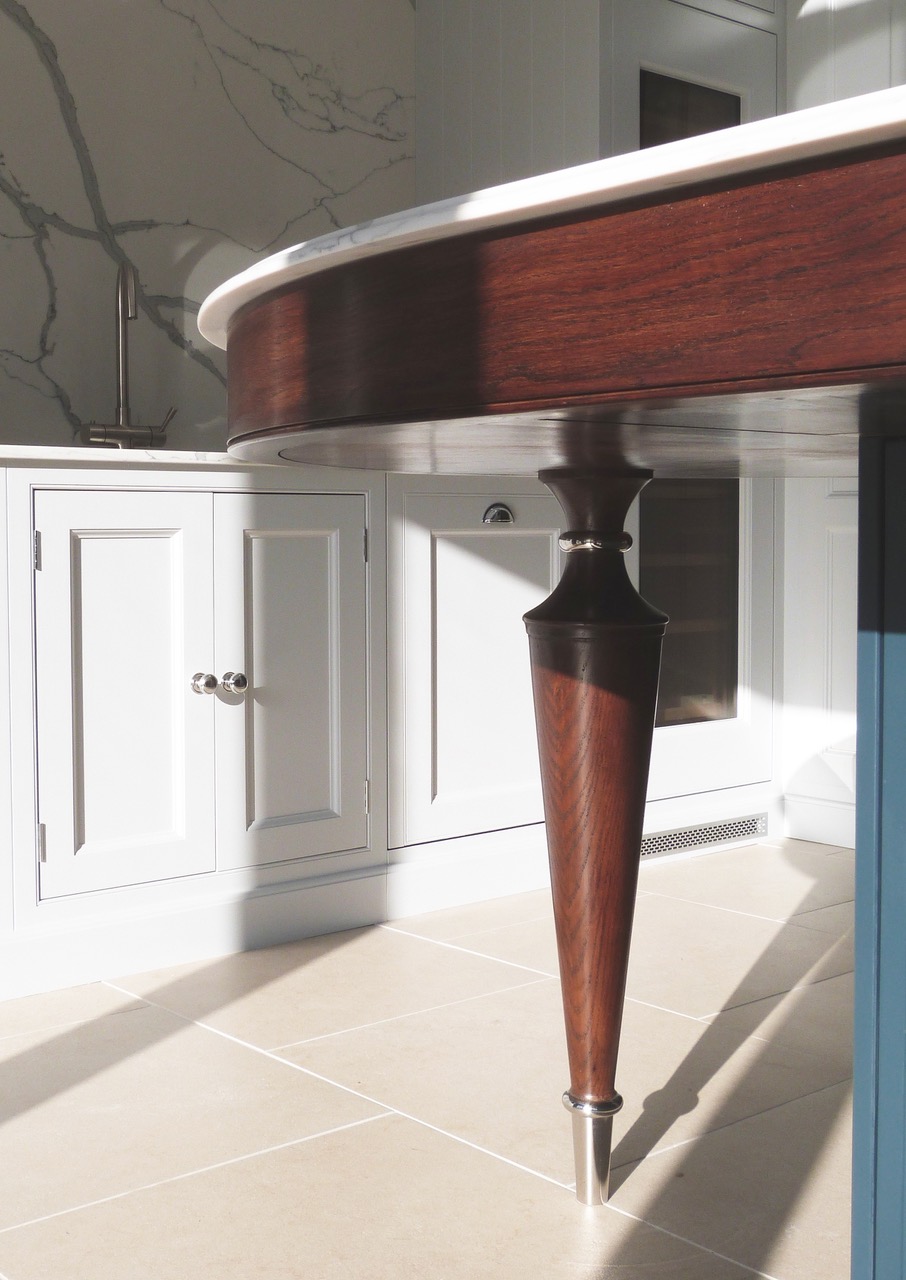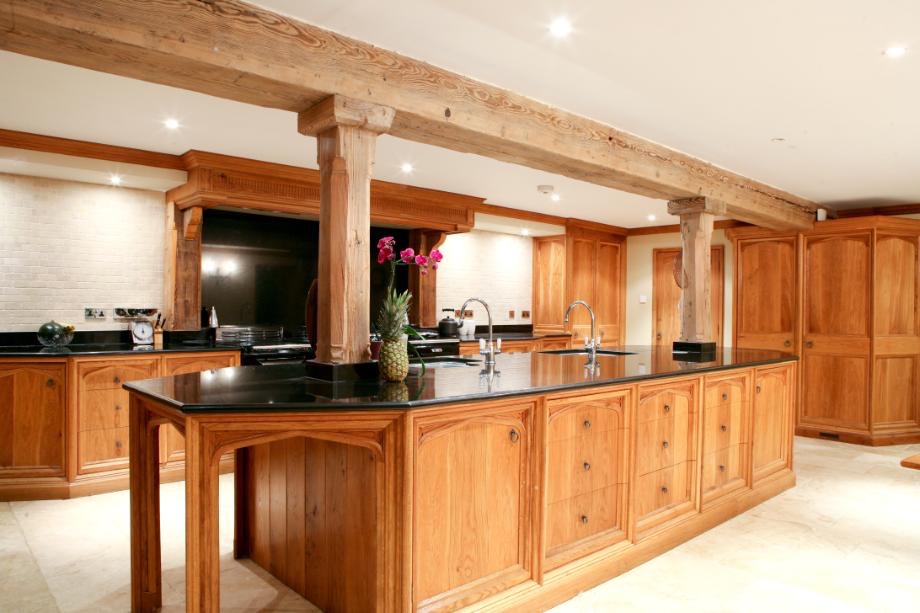 We were invited to submit a design for a new living area within a large period property that had been underdeveloped by the previous owners
The kitchen and connecting rooms were a blank canvas for us to introduce a design. The theme echoed the house and the clients tastes, that would have a classic, non-datable modern, considered feel. The design stems from the fact that we are craftsmen who understand architectural detail. The units were made using a combination of English oak where visual impact was required and European oak as a secondary plainer wood was needed. Our work started with sculpting the existing period structural posts that surround the ceiling and dining room above. The original rooms were used as basement storage areas for the main house. After sculpting centre island posts to match the chosen kitchen design, the posts and beams were sand blasted to clean and expose the grain. The cabinets have playful hints of gothic architecture which came from a fireplace within the main house.
The Tulipwood kitchen was a new addition to a morning room within a period house to act as a servery to the main dining room this was a more restrained design than the gothic kitchen above, both within the same house. This kitchen borrowed elements from the morning room panelling which has been painted. Our kitchen modernises the space with the playful use of tulipwood which has been book matched on the main panels.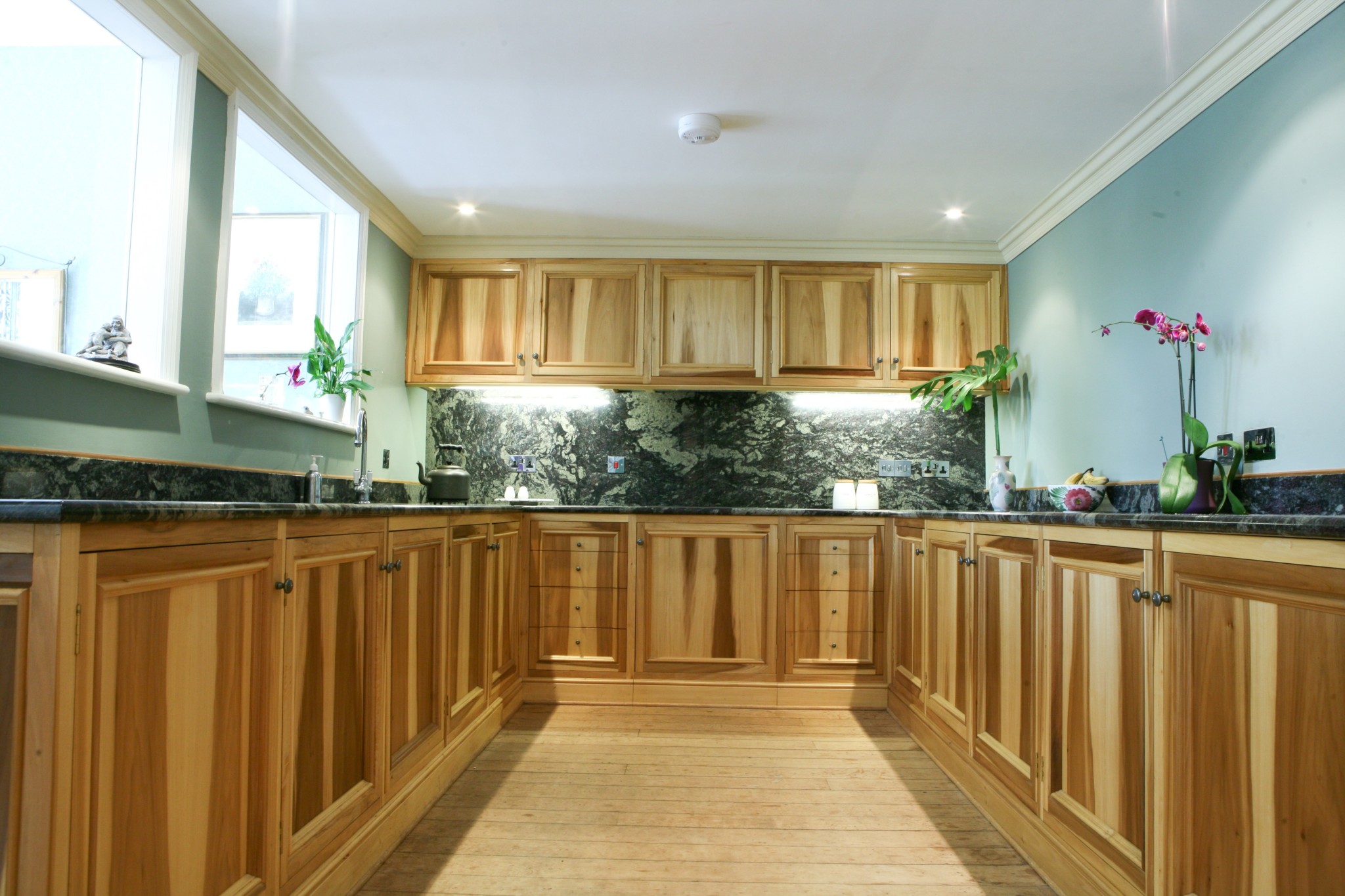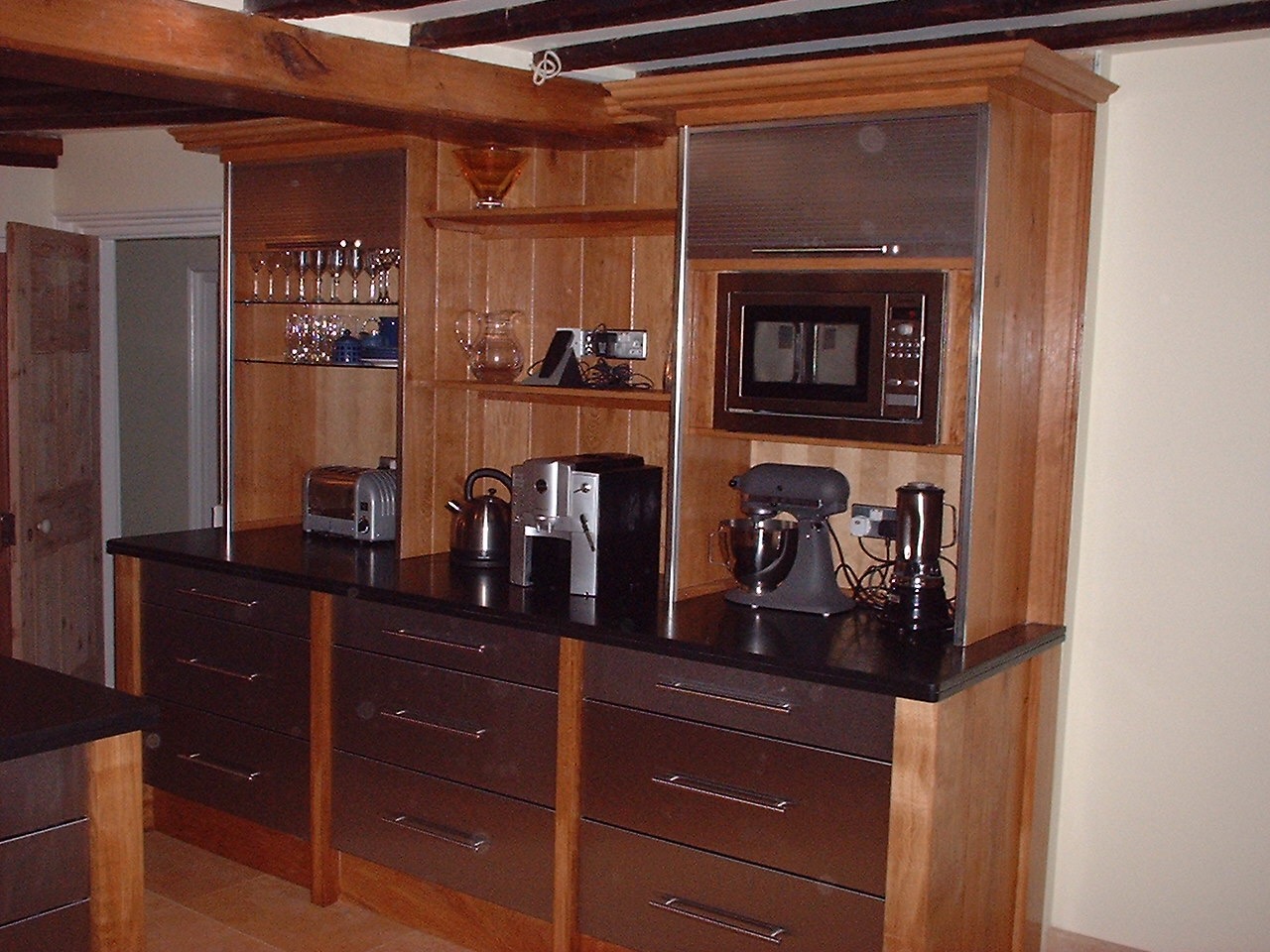 The Stainless steel and oak kitchen design borrowed ideas from the construction of the period house the kitchen is sighted in, the house having been made in the 14 th century and timber framing and painted white panels of geometric construction.
The units were made from oak with stainless steel draw fronts. Each draw has fitted compartments using dovetailed draw construction on modern runners.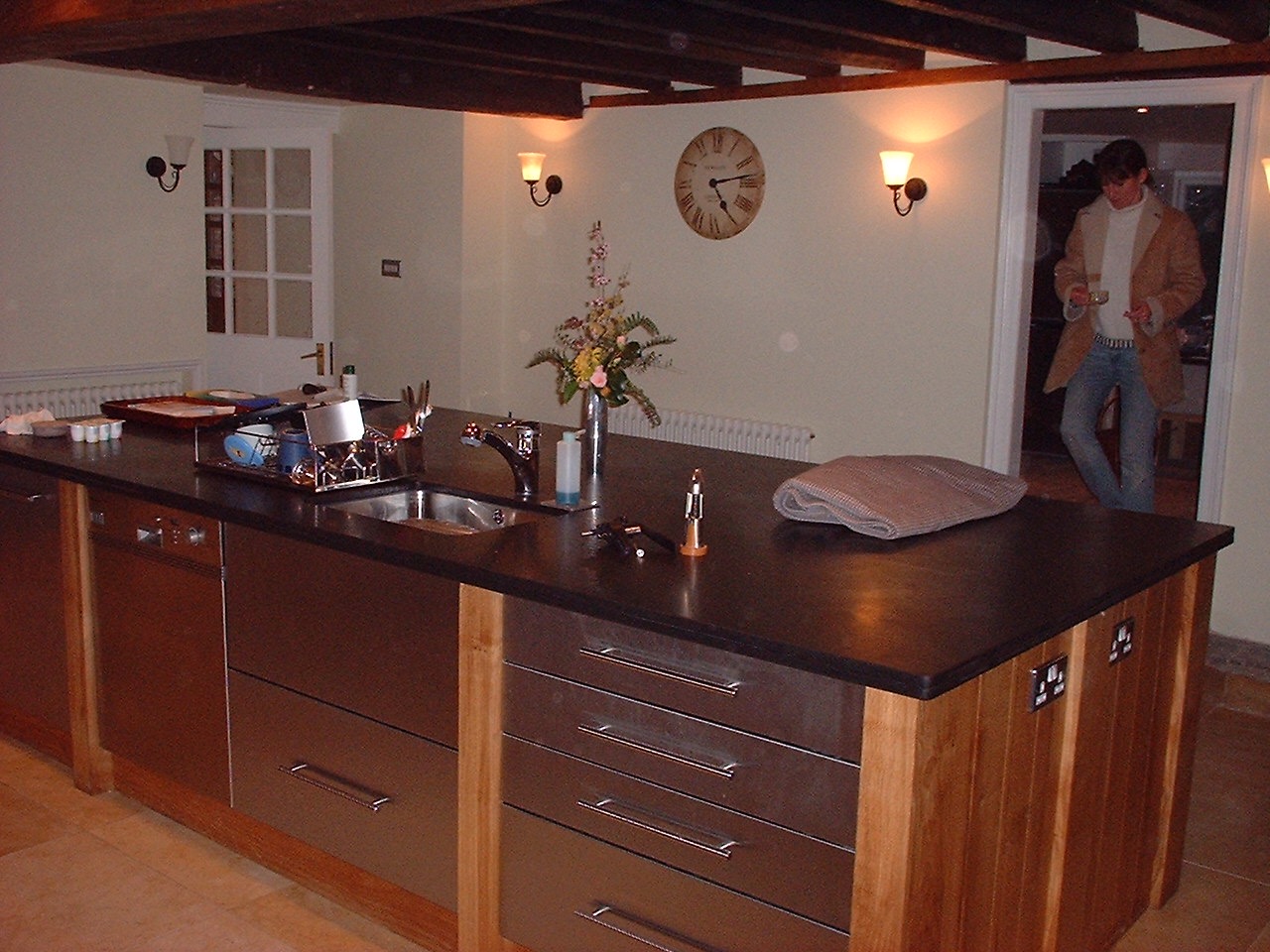 The Victorian cast iron radiator cover, was located in a reclamation yard in Brighton 3 years ago, ha been given a new life and converted into a stunning island, with solid oak, oak veneer and maple cabinetry, and incredible hand carved detailing.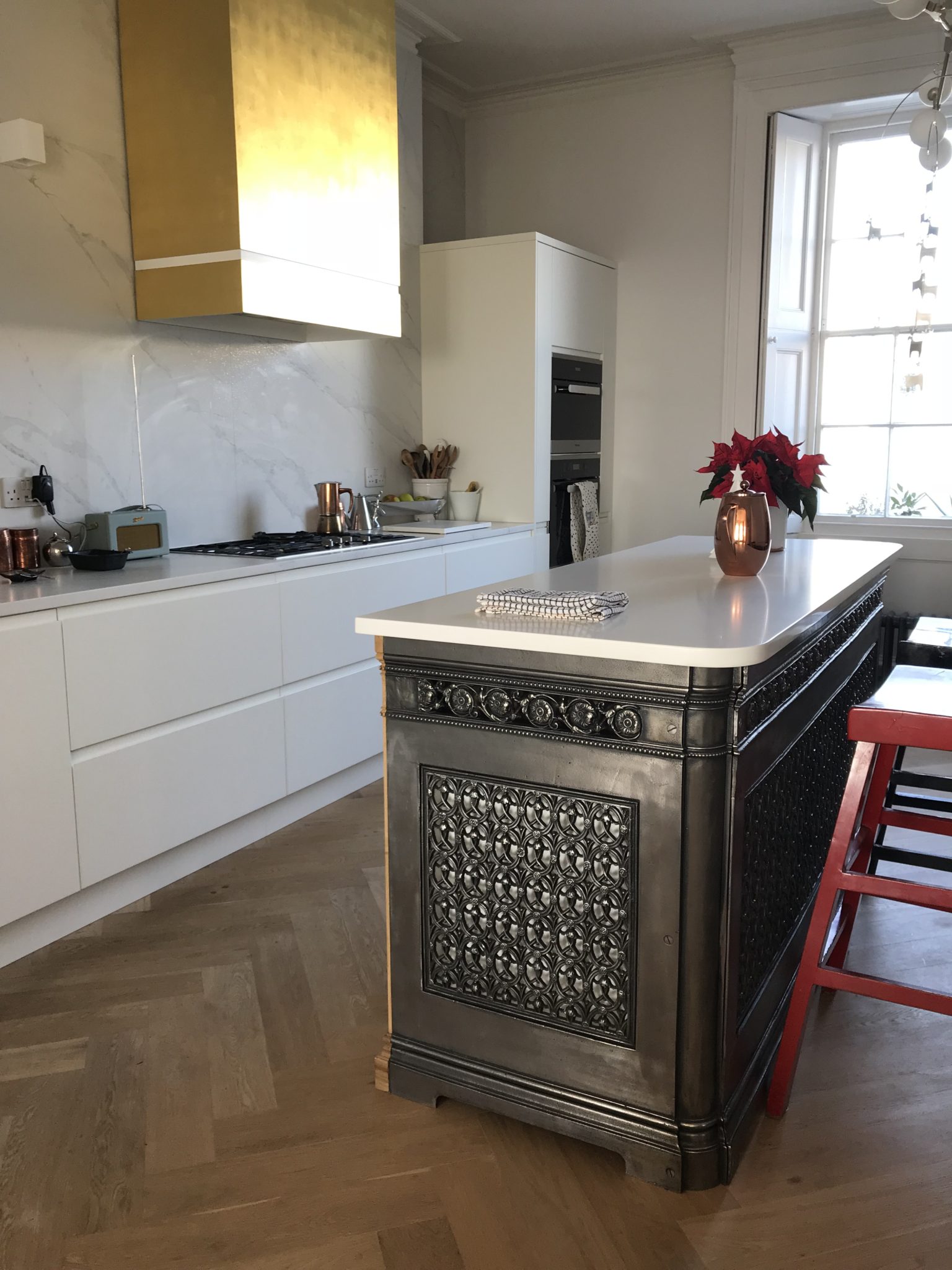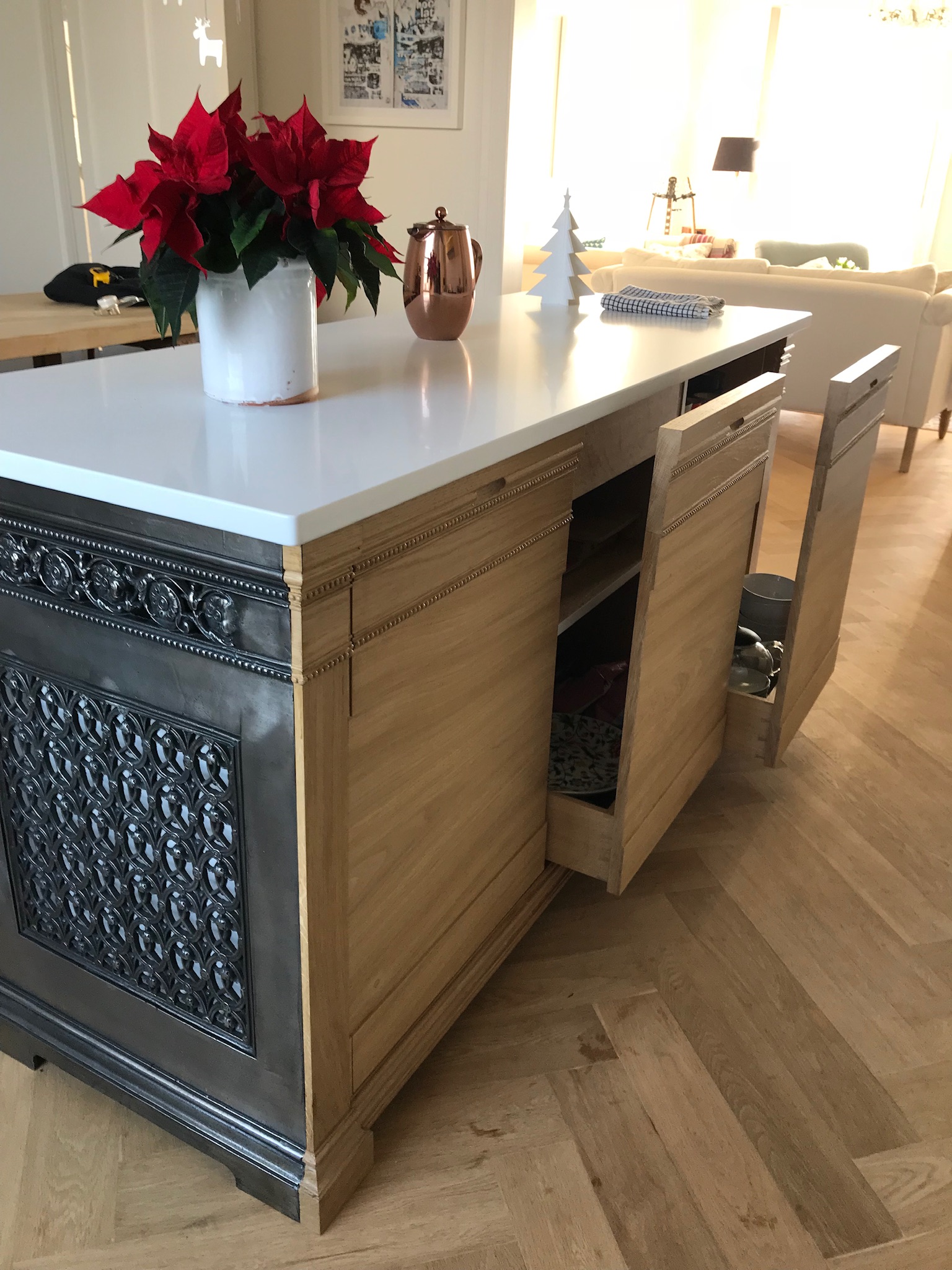 © 2016, S A Spooner – Architectural Joinery and Carving
VAT Reg: 282651883