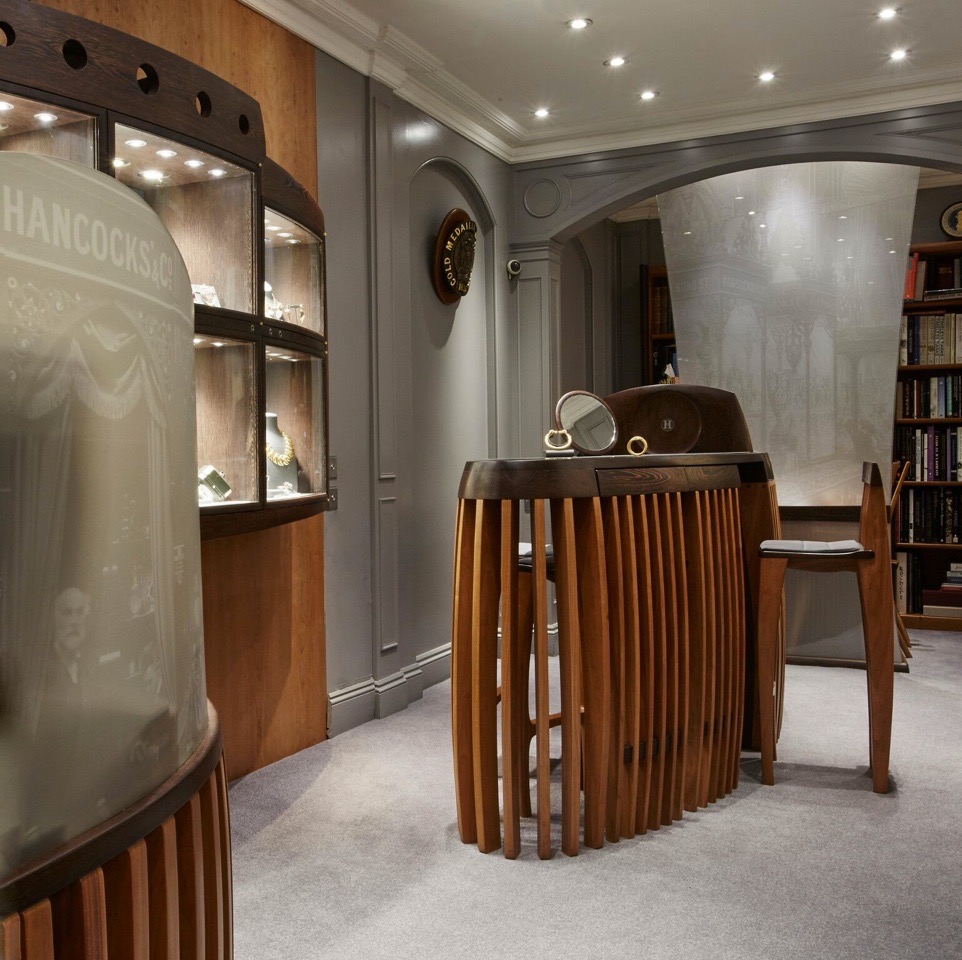 Due to the nature of our clients business, we will not make these available.
This new sculptural furniture ensemble installation design for Hancocks the Jewellers, West London, features a curvaceous central sales area with discreet integral high stool seating for clients whilst providing functional utility for the vendor, screened work station desk, illuminated wall mounted display case, glass partitioning screens, mirrors and other shop space seating and elements.
The concept of the interior redesign installation is to make a welcoming entrance way and expand the perceived area of space within the spatial parameters of the Burlington arcade retail units. Featuring compound sectional elements that create functional fluid sculptural forms that facilitate ease of physical and visual movement through the space and significantly enrich and enhance the aesthetic appeal of the interior environment.
A fresh fushion in a contemporary feel that elevates the tradition and heritage that Hancocks represent as dealers of rare and collectible antique jewellery.
"The new sales area, desk and display cabinet has had a very positive effect on everyday trading. The curved shape of the sales area creates an inviting feel for our customers and opens up the limited space.